Health Care Services at Extendicare Rouge Valley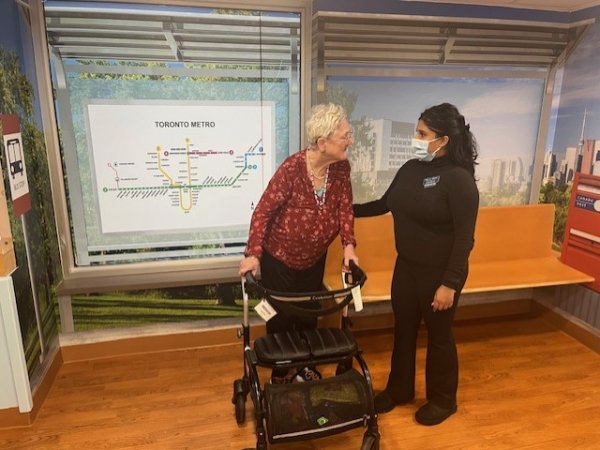 Long-term care
Extendicare's long-term care services are designed for people who can no longer be cared for at home or in assisted living. Our homes specialize in providing long-term care and a variety of innovative services and programs that help support the physical and emotional needs of an individual over an extended period of time, whether that is a period of months or even years.
Restorative care
Extendicare uses a coordinated approach to care which is integrated throughout all aspects of our home. This approach is intended to ensure that all residents, regardless of the length of time they stay with us, are able to maintain or improve their functional and cognitive capacities in all aspects of daily living to the extent of their own abilities.
Respite care
Very similar in nature to our short stay, respite care services are offered with the care-giver in mind. Often caregivers in the communities we serve are carrying the burden of care alone and it can be both exhausting and overwhelming. Our respite care services provide the caregiver a break so they can go on vacation or simply rest and recharge, all while feeling confident that their loved one is receiving top quality care and service while they take their much-needed break. Extendicare offers respite care services across Ontario with a total of 16 homes and 27 beds.